Smart Class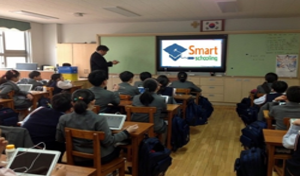 Smartclass came into being. It was a paradigm shift that did what no one had thought of before: bring technology into the classroom. It empowered the teacher with well researched, mapped to curriculum digital modules which she could project right in the classrooms to elucidate and explain concepts.
The result was nothing short of amazing. Classrooms came alive and the perennial tug of war between the teacher's challenge to explain and students' struggle to understand gave way to an inspired participation in the journey of discovering new concepts.
Easy To Learn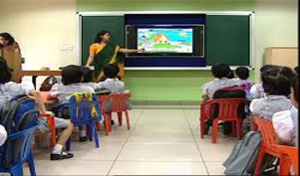 It helps the teachers to access multimedia content and information that can be used for teaching students more effectively. It helps the teachers in expressing their views and ensures teacher that every student is understanding and learning.
Smart Class helps the students in understanding the concepts. A well designed module allows a student to visualise the concept much better than static images.