Billing Software
Billing Software developed by Agprein Technology is a low cost complete business management software designed for Industrial Suppliers, Dealers, Stockists, Distributors, Agents, Shop Owners, Retailers, etc.
Billing Software by Agprein Technology supports complete Billing up to Invoices, Purchase Orders, Payment Receipt, Payment Issue, Stores & Inventory Management, Multiple Warehouse Management, Invoice, Purchase Order and other formats Printing and Order Processing for Purchase as well as Sales.
Feature of Billing Software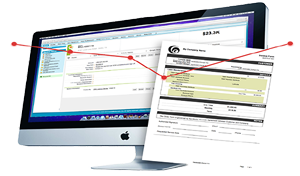 It has features like Bar Code scanning and can print Bar Code labels which you can stick on products to perform high speed billing for sales counter (POS - point of sales). It is a Multi User software along with security system.
You can create users assign them rights and manage their user accounts.